Economic Development and Growth
The City of Carthage is deeply committed to its economic development and growth, with its hometown atmosphere. The City maintains a pro-business outlook that will benefit the residents and the city, as well as prospective business clients. Carthage offers exciting opportunities for businesses of all sizes to grow and expand. Since October 2012 Carthage has seen over 20 new or expanding businesses in the area at a cost over $30 million dollars.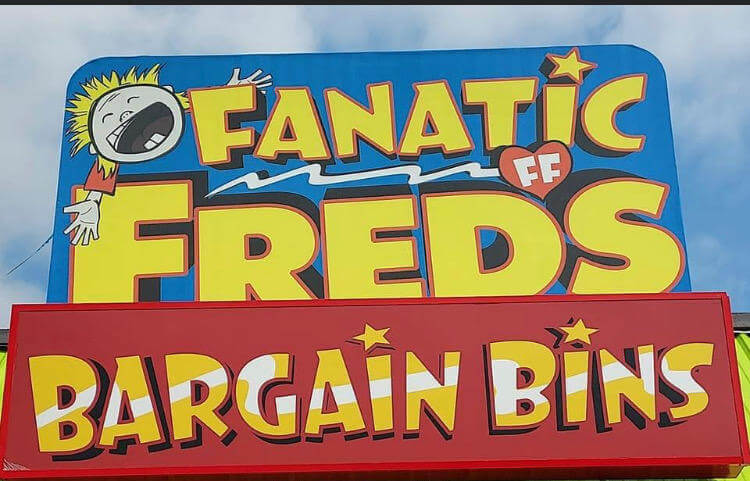 In the Middle of Mississippi
Carthage is located in the geographic center of the state of Mississippi. This location makes it more accessible to other parts of the state, as well as the region. Businesses will find that its location will not only promote business growth because of its accessibility, but it will also keep businesses closer to its customers in order to meet demands.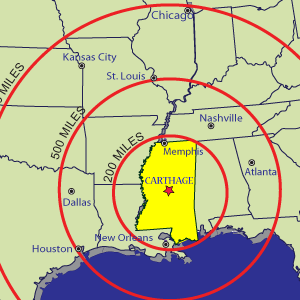 There are three major highways that run through the city, Highways 16 and 35 which intersect at the City of Carthage, and Highway 25 that runs through the city and is four lanes from Jackson to Starkville.
Close to Metropolitan Areas
Located in the center of the state, Carthage allows businesses to be in close proximity to larger metropolitan areas. The capital city of Jackson and the Jackson International Airport are located only 50 miles southwest of Carthage. The Pearl River Resort is only 20 miles east of Carthage, and the Nissan interchange is only 35 miles from Carthage.
Carthage is also near several other major roadways:
30 miles from Interstate 20 at Forest
33 miles from Interstate 55 at Canton
44 miles from Interstate 55 at Vaiden
59 miles from Interstate 59 at Meridian
Welcoming New Business and Industry
The City of Carthage and Leake County partner in welcoming new business and industry. Through this partnership, they have developed a 165-acre Industrial Park. Other properties are also available for development within the City. Infrastructure is already in place making Carthage the perfect destination for business ventures.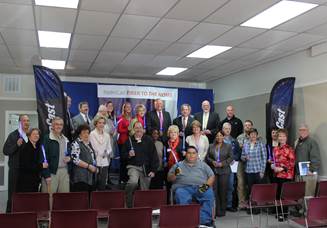 MetroCast Fiber to the Home Announcement
Carthage is the only Community in Mississippi that MetroCast has their entire community footprint hooked up with fiber to the home technology.
Business Links (links need to be fixed)